OneNote Batch Cloud originally offered to import HTML files into OneNote for Windows 10.
After updating to OneNote Batch Cloud v3.3.0.7, enhanced handling of HTML files exported from Evernote. That is, it supports importing HTML files exported from Evernote into OneNote for Windows 10.
Export Notes from Evernote as HTML Files
In Evernote:
On the notebook you want to export, right-click to bring up the right-click menu, and then, click the "Export notebook …" menu item.
In the pop-up window, in "FILE FORMAT" choose: Multiple web pages (.html)
Then, click "Export" button
Then, after choose a Windows folder, Evernote will export the notes to this folder.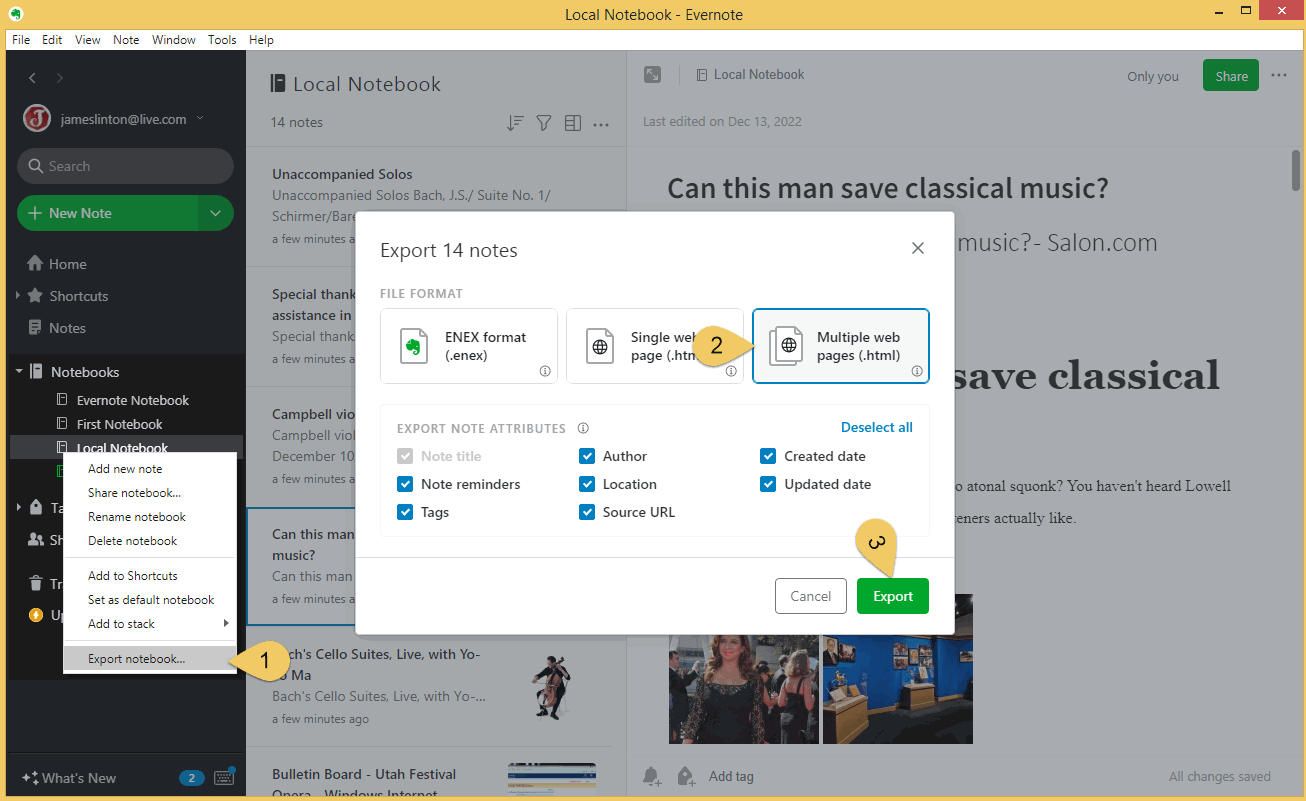 HTML Files Exported by Evernote
The HTML files exported by Evernote are the same as the HTML files saved by IE.
A note is exported as an HTML file and a subfolder containing images and attachments with the HTML.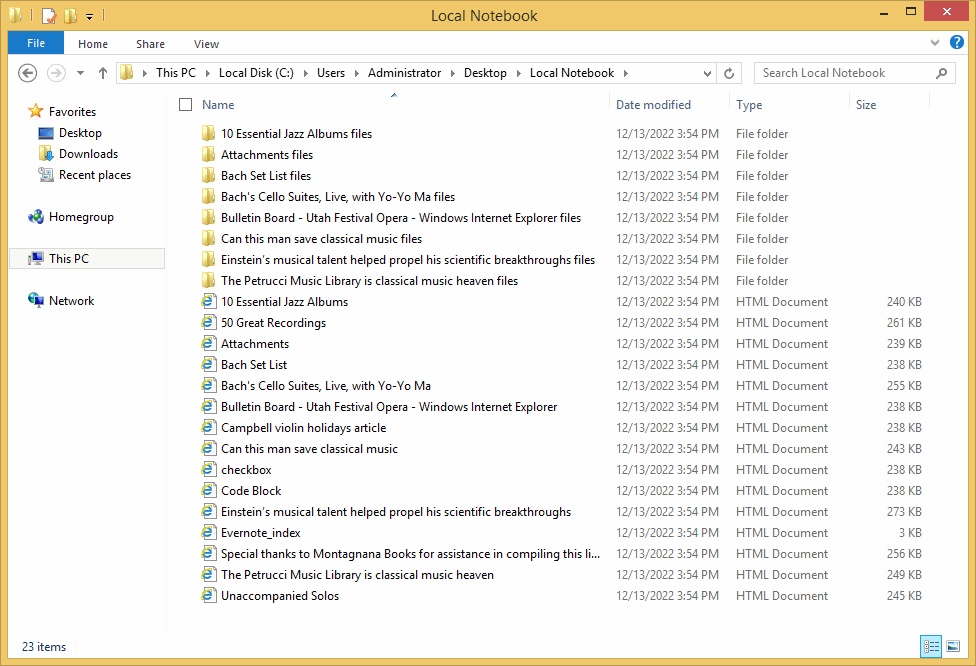 Use OneNote Batch Cloud to Import HTML Files
In OneNote Batch Cloud:
Click "Import" tab.
Click "Import HTML" feature.
In the OneNote notebook tree on the left, check the OneNote section to store the imported HTML, in this example, the checked section is: New Section 1.
Use "Scan", "Add File", "Add Folder" on the right to add HTML files to the list to be imported.
Finally, Click "Start" button. It will start import these HTML files to OneDrive.com.
For the import process to appear:
1. If an HTML import is successful, "Success" is displayed.
2. If an HTML import fails, "Failed" or an error code is displayed.
Generally, an HTML import error occurs because the size of HTML + image + attachment exceeds the maximum value specified by onedrive.com.
It's best to choose the OneNote Personal Account when you sign in to your Microsoft account in OneNote Batch Cloud, which supports larger sizes.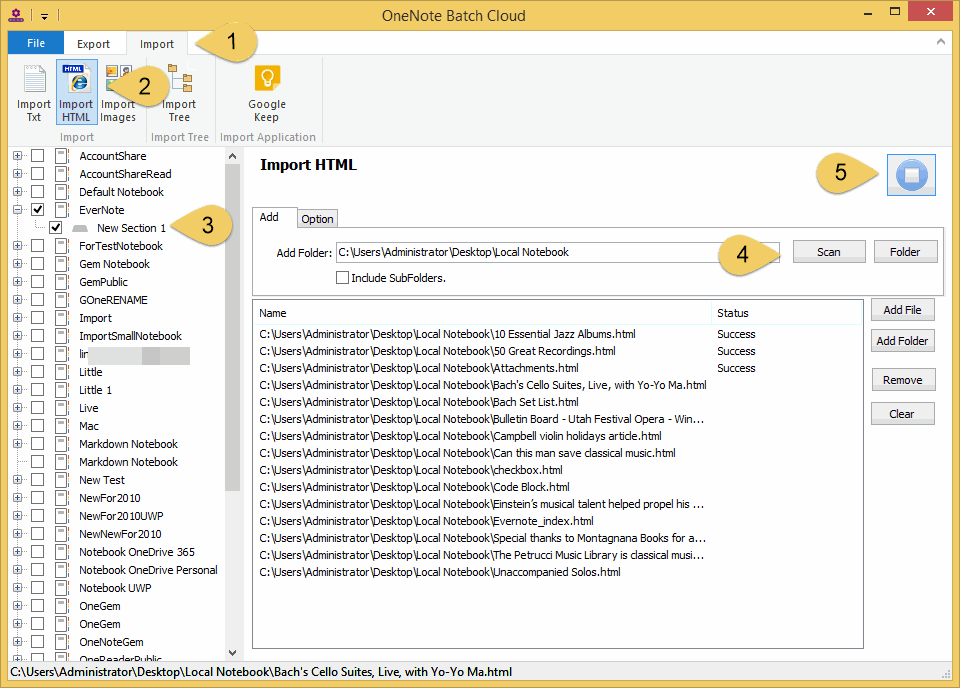 Sync and View Imported Pages in OneNote for Windows 10
When the import is complete, go back to OneNote for Windows 10. View the section "New Section 1".
OneNote for Windows 10 automatically syncs these pages from OneDrive.com.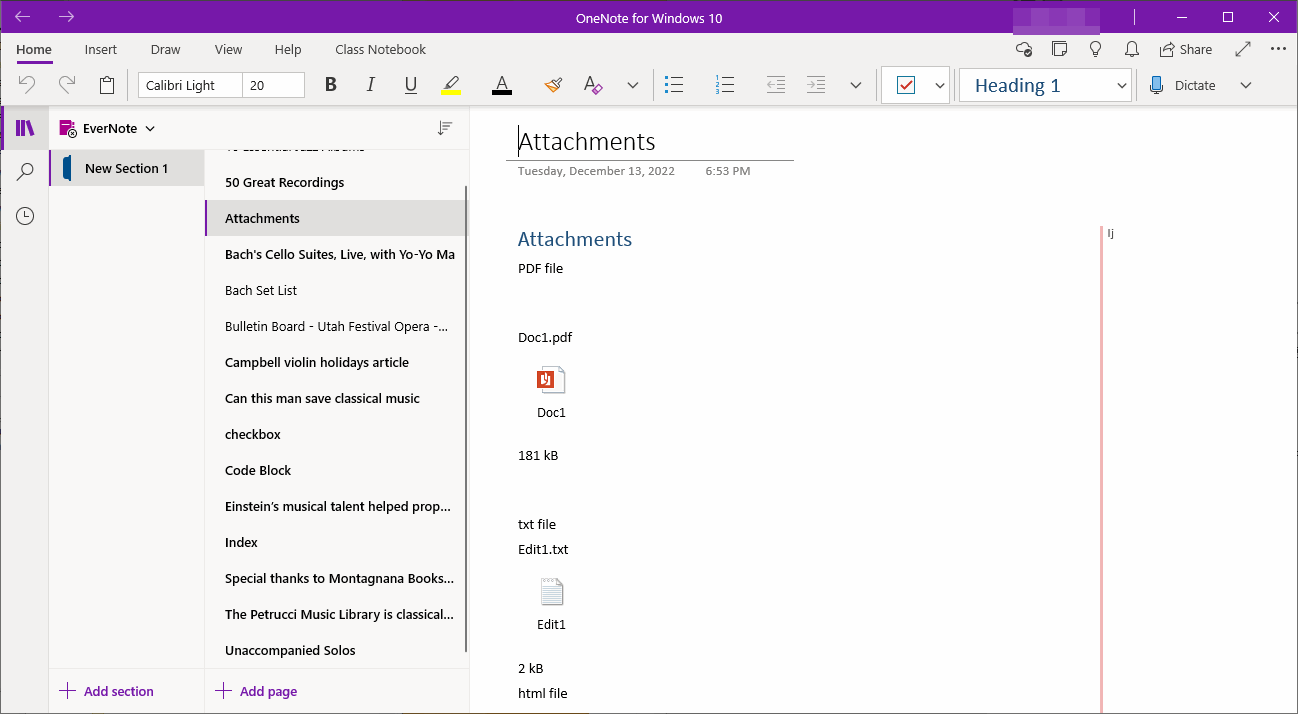 Download OneNote Batch Cloud (UWP)