Use Quick Command Phrases to Quickly Style Paragraph in WordNote
WordNote 2021 add new Quick Command Phrases.
Enter a quick command phrase before enter a new paragraph, and WordNote styles the paragraph as the phrase.
Enter the quick command phrase /h1 before the new paragraph entry begins
Enter a quick command phrase before a new paragraph
/h1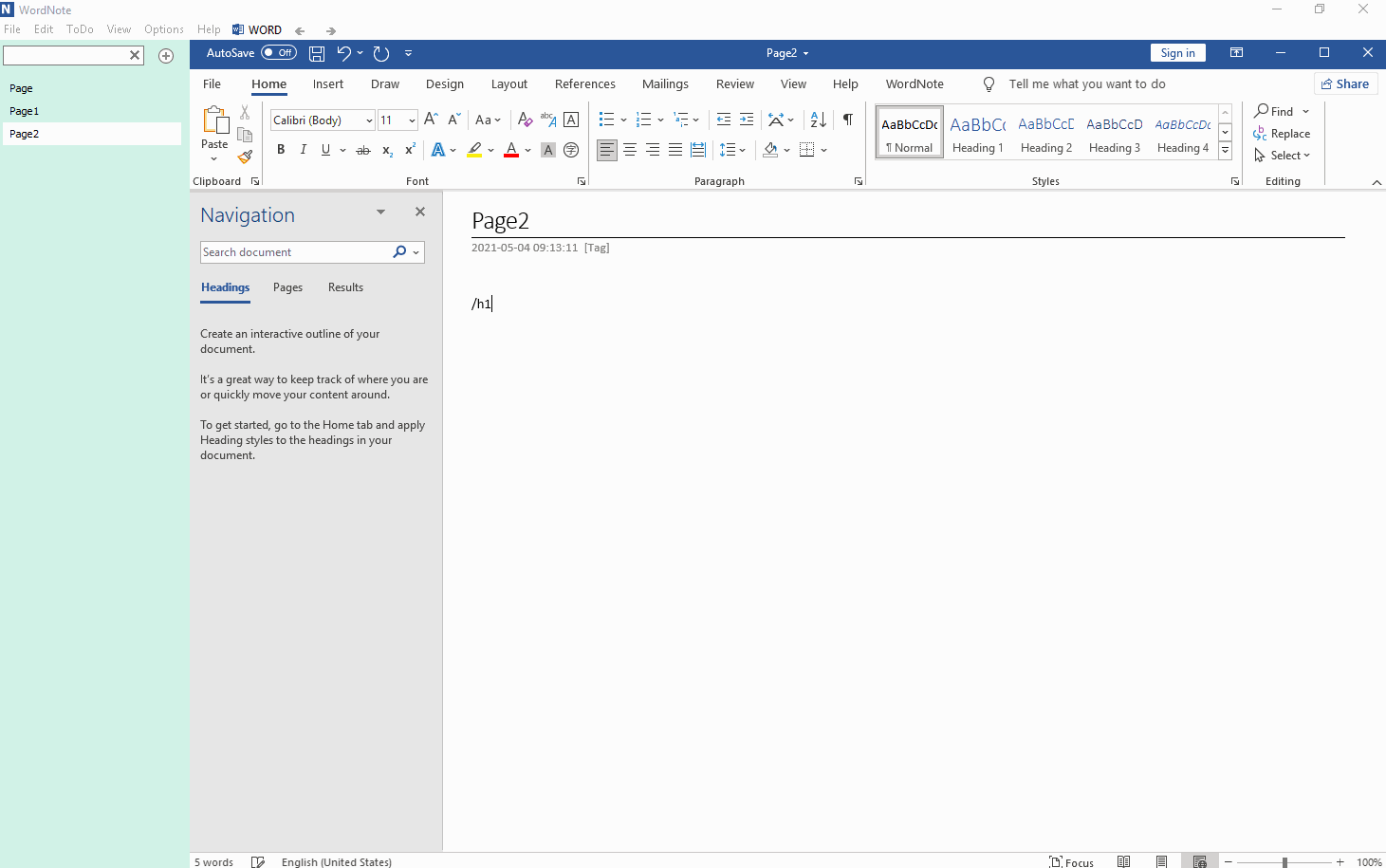 Press the Space After the /h1 Phrase
After entering /h1, press the space.
We found that the paragraph has been set to the Heading 1 style.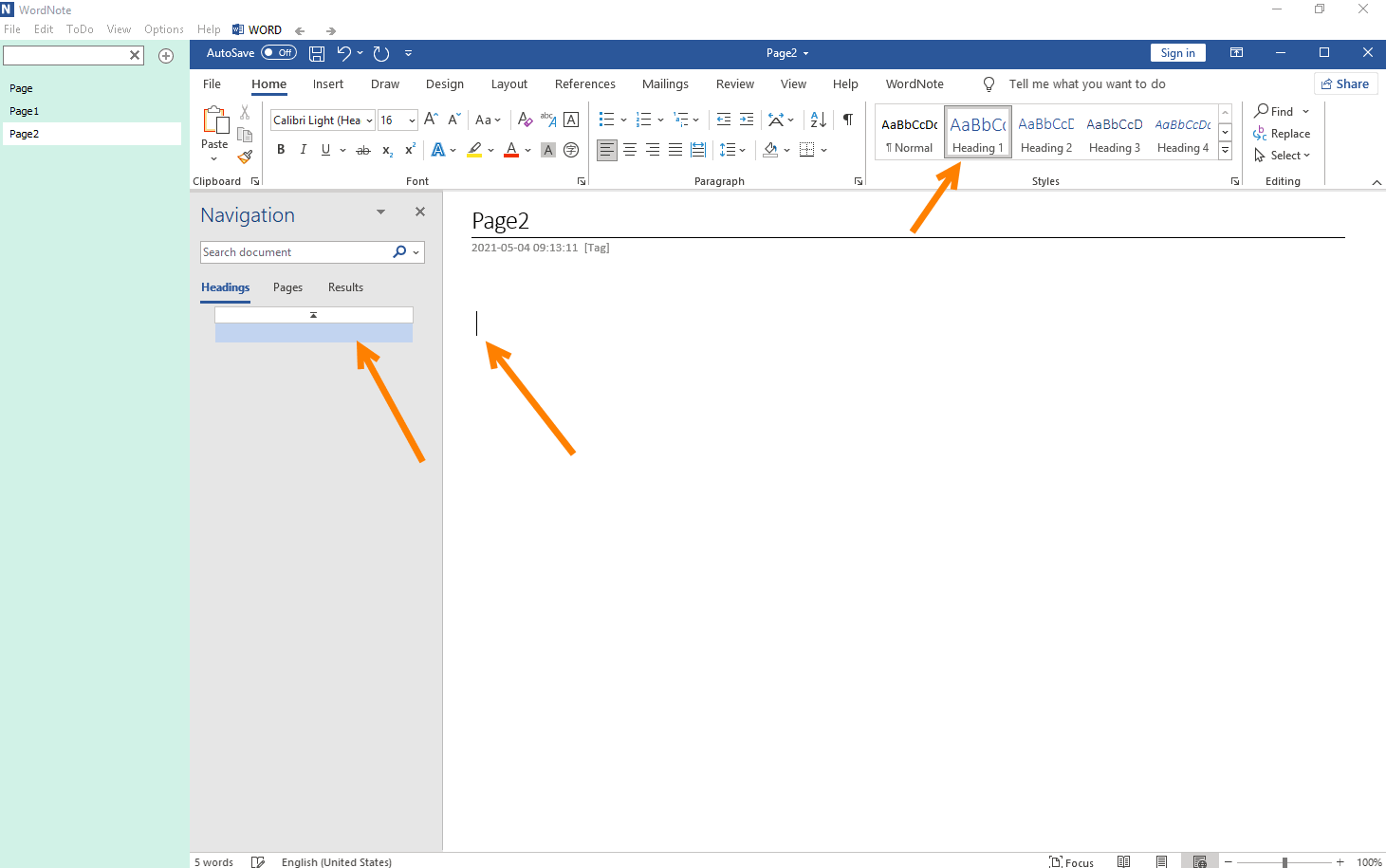 Continue Typing Text on the Style
Continue typing text on this paragraph, it is showing all heading 1.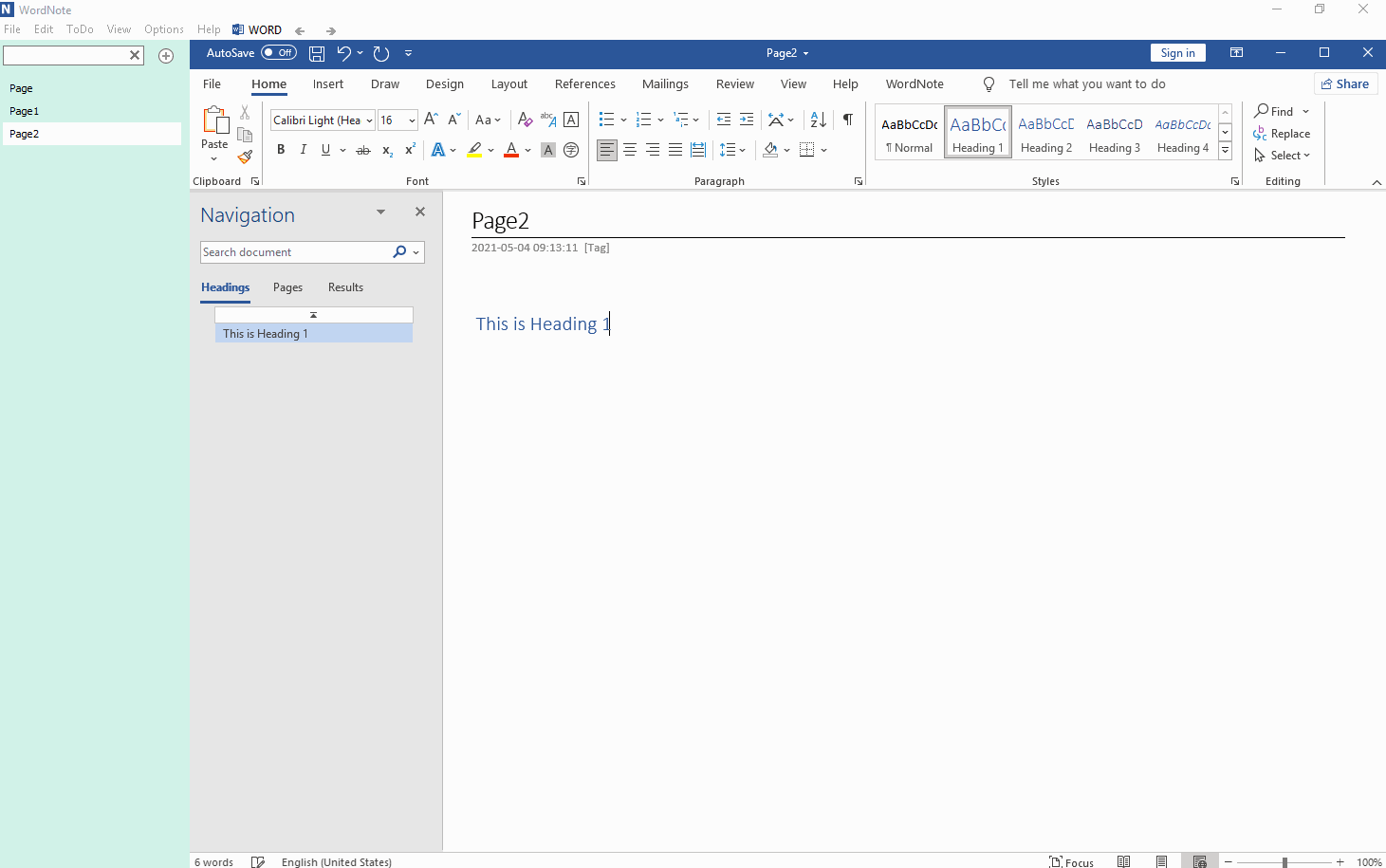 WordNote Now Supports Quick Command Phrases
Here are the quick command phrases that WordNote now supports:
/h1 : Set the paragraph as Heading 1 style
/h2 : Set the paragraph as Heading 2 style
/h3 : Set the paragraph as Heading 3 style
/h4 : Set the paragraph as Heading 4 style
/h5 : Set the paragraph as Heading 5 style
/h6 : Set the paragraph as Heading 6 style
/chk : Set the paragraph as check box style
Demonstration