OneNote 2021 New Features Comparison to OneNote 2016 in New Release 2021
OneNote 2021 v2103 is actually generated using OneNote v2103 in Microsoft 365 until 2021 march , repackaged, and changed the year number.
There are new features compared to OneNote 2016, as well as removals.
Overall, little has changed.
OneNote 2021 and OneNote 2016 in the Microsoft Support Documentation
In Microsoft's support documentation, OneNote 2021 and OneNote 2016 are separate.
https://support.microsoft.com/en-us/office/keyboard-shortcuts-in-onenote-44b8b3f4-c274-4bcc-a089-e80fdcc87950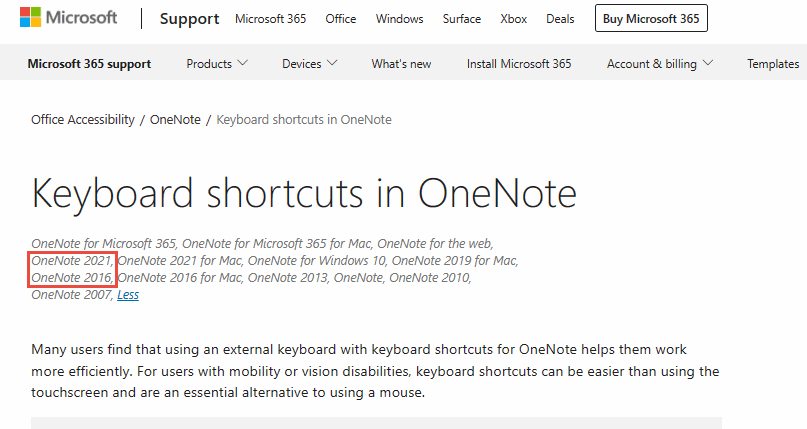 Online Video
In "Insert" tab, add new group "Media" , add new "Online Video" feature.
This feature copies the video link from the specified video website and pastes it in to display the video directly on the OneNote page.

Check Accessibility
In "Review" tab, add new group "Accessibility", add "Check Accessibility" feature.

Help Tab
Add new "Help" tab. It include follow features:
Help, Contact Support, Feedback, Show Training.

OneNote Feed
OneNote 2021 Preview 2104 add Feed feature.
The Feed feature is used to view notes from Windows Sticky Notes, Outlook Notes, Samsung Notes, OneNote.

Feedback
Include: Send a Smile (I Like Something), Send a Flown (I Don't Like Something), Send a Suggestion.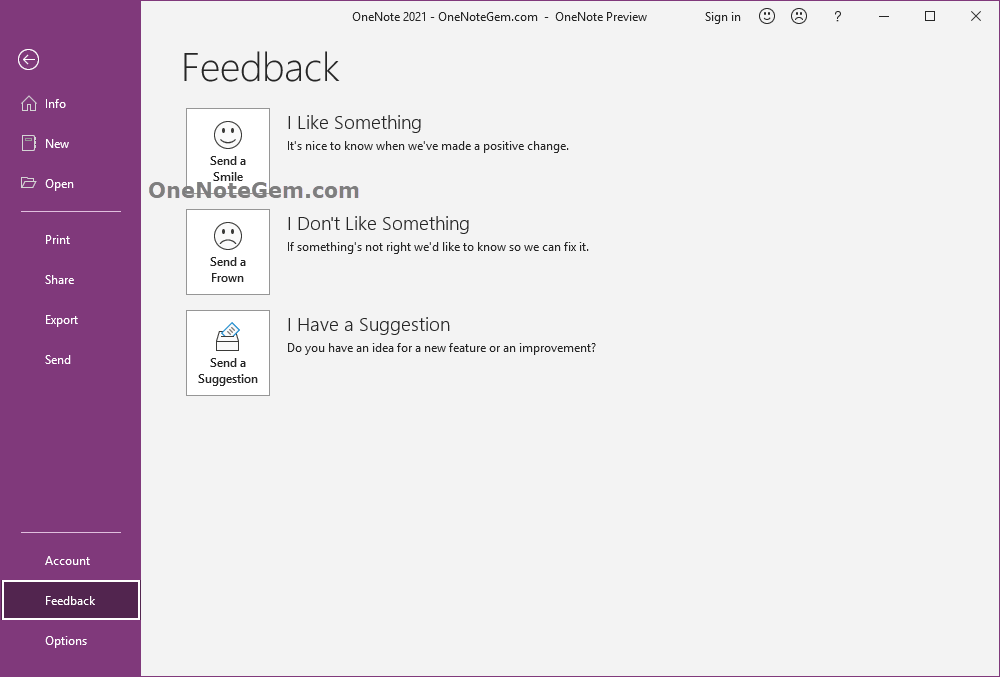 Update Options (Office Update)
Updates are automatically download and install.

New Features in OneNote Options Window
Add Black Theme, Remove Office Background
In General tab:
Office theme, add "Black" theme.
Delete Office background.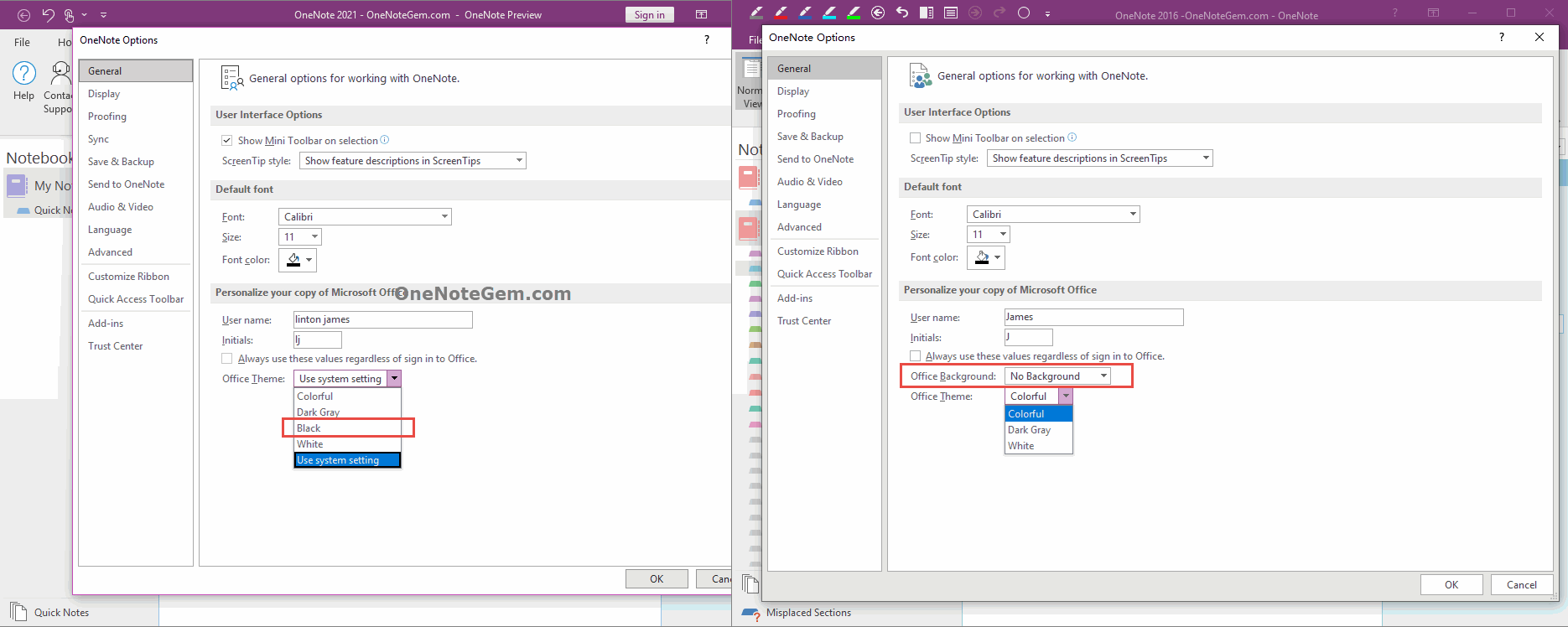 Sync Tab
Include 2 items:
Sync notebooks automatically.
Download all files and images.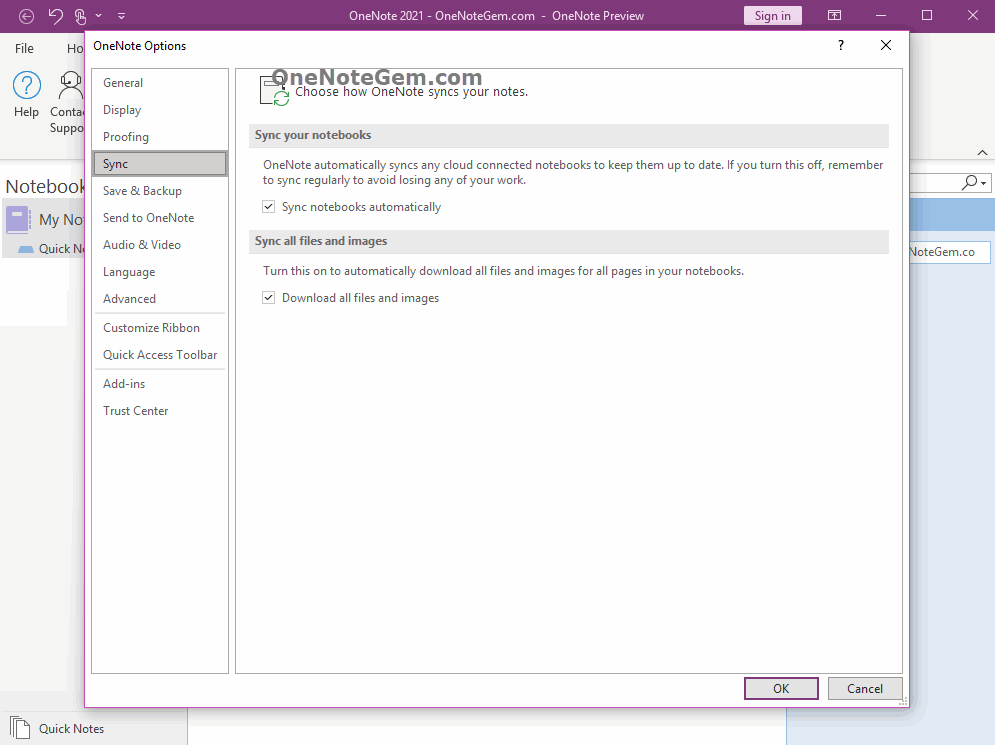 Remove Help Language in Language Tab
Local help documents may no longer be available, and all help language settings are removed.

Pen Options
Add an option for pen in advance tab:
Show Tablet PC Input Panel on OneNote pages.

OneNote 2021 is Missing from OneNote in Microsoft 365 Over the Same Period
Missing Search Box in OneNote Main Window Title Bar
This search box is used to search for features that come with OneNote.
OneNote 2021 does not have this search box.